Just a day after troops come to the Isle of Wight via a Chinook (Saturday 15th Feb), they left today (Sunday 16th Feb) after helping out with home-owners along the Undercliff Drive hear St. Lawrence after being evacuated from their premises over the past week due to ground movement.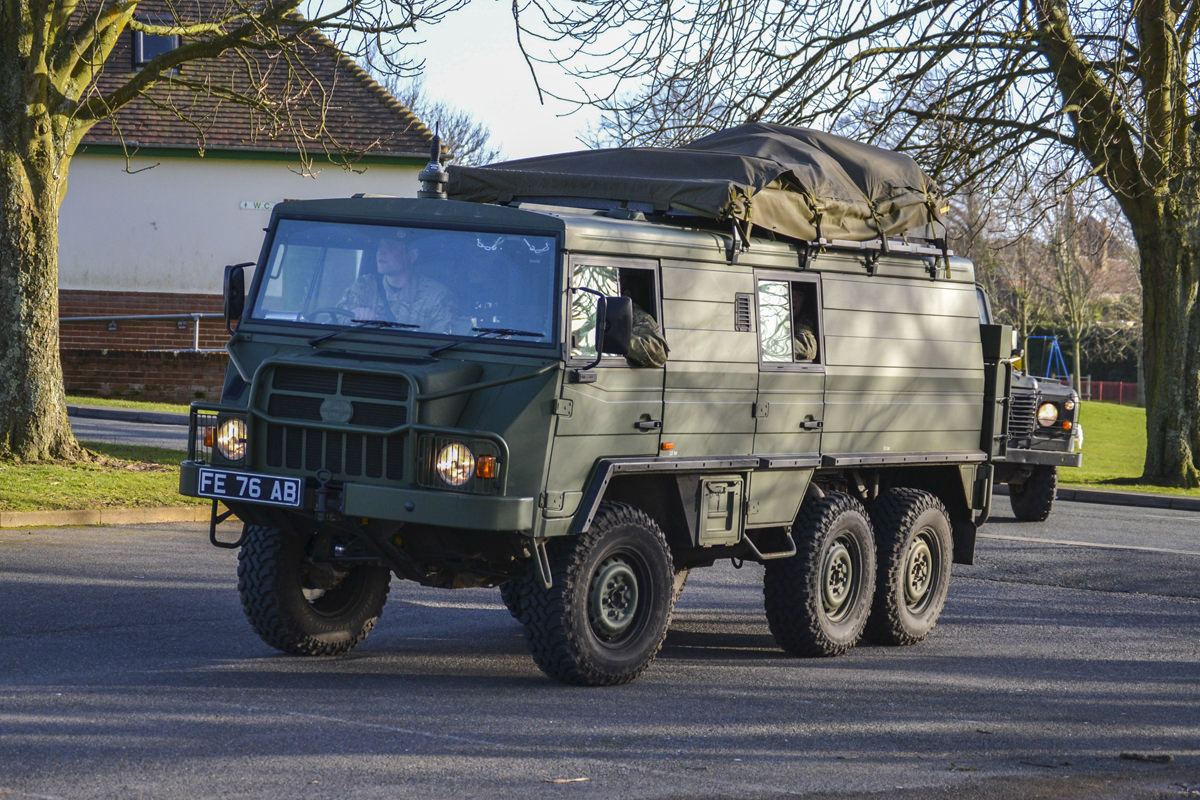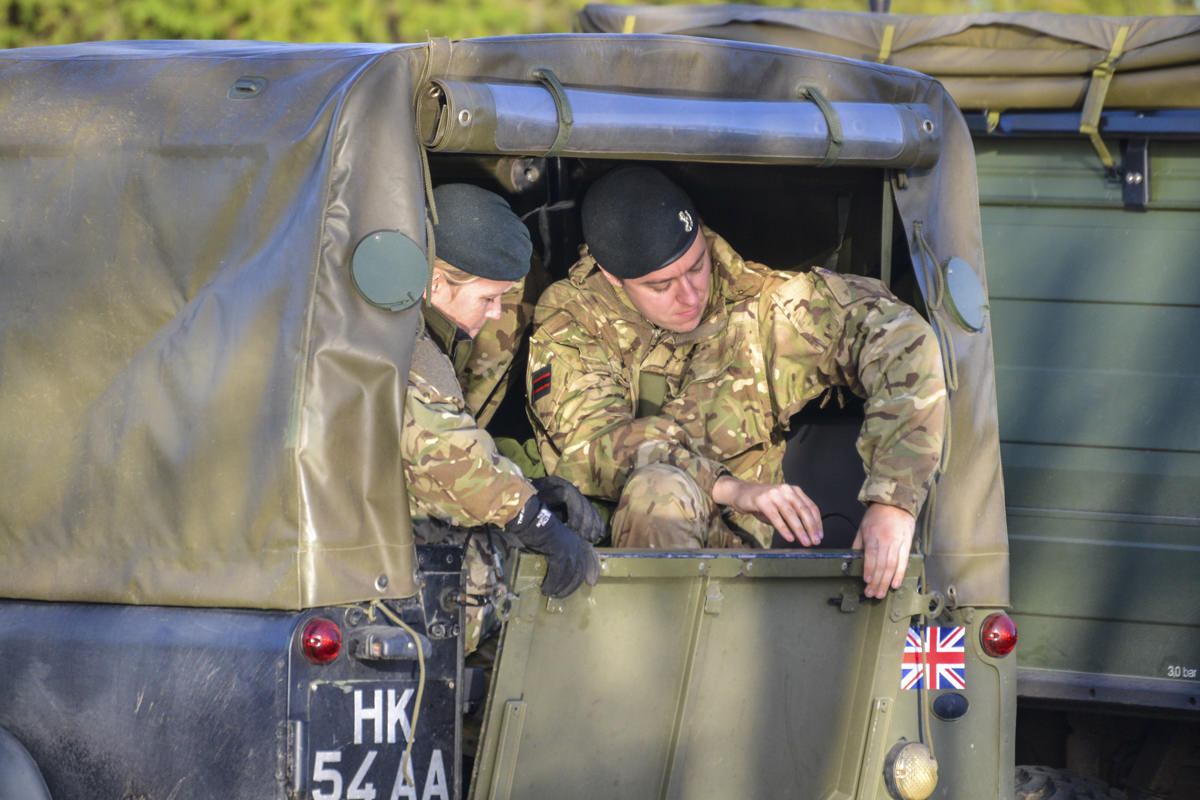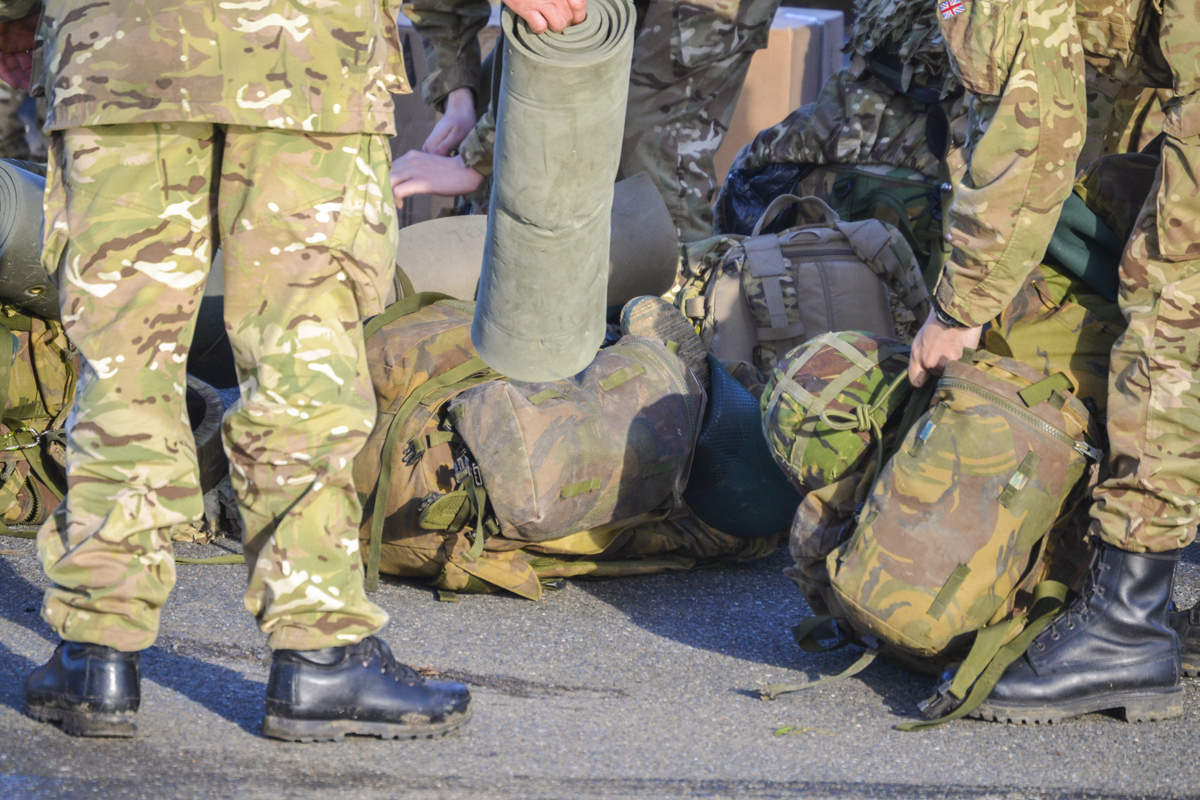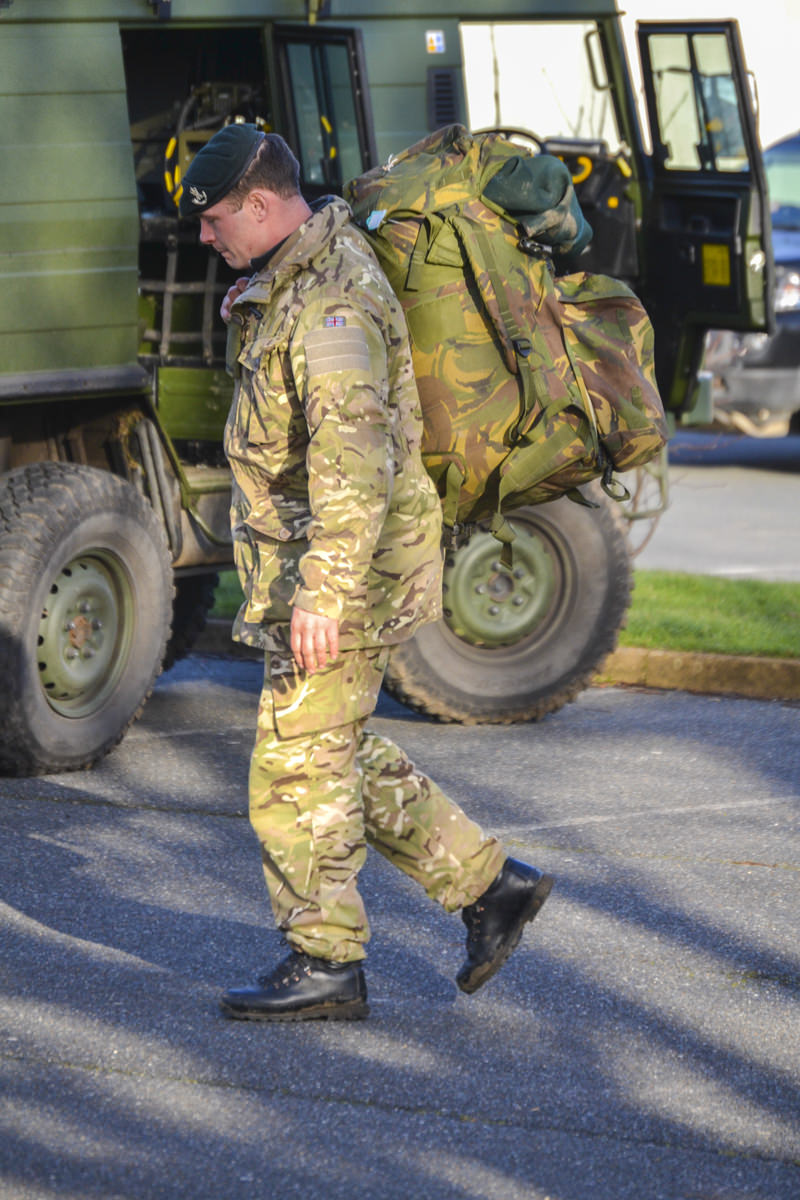 Chinook coming into land at Seaclose Park in Newport on the Isle of Wight at 15:40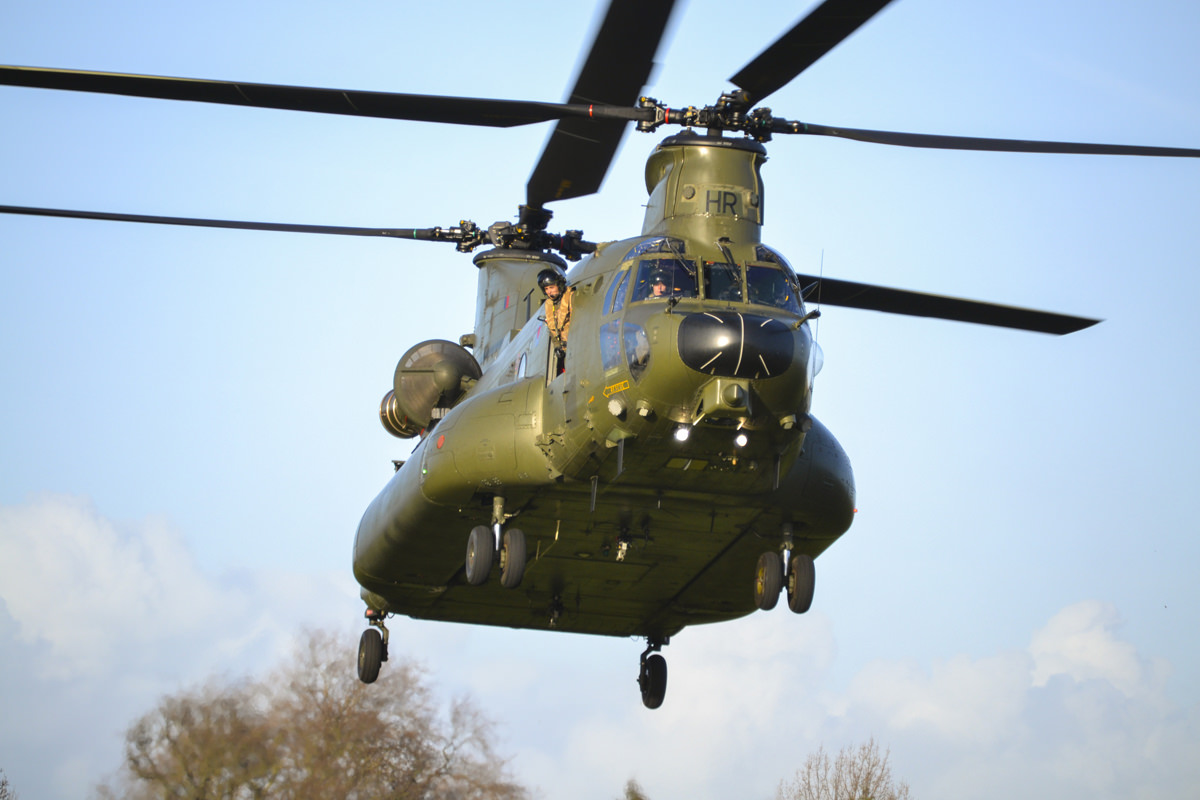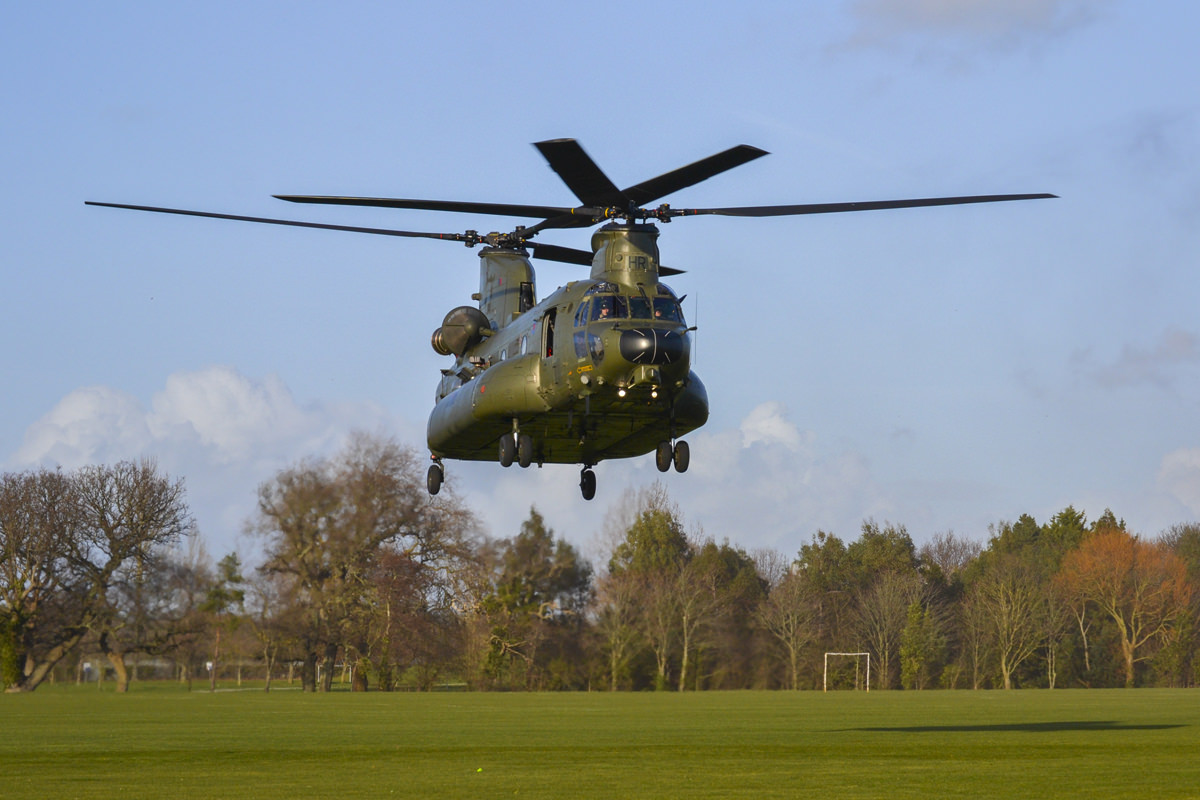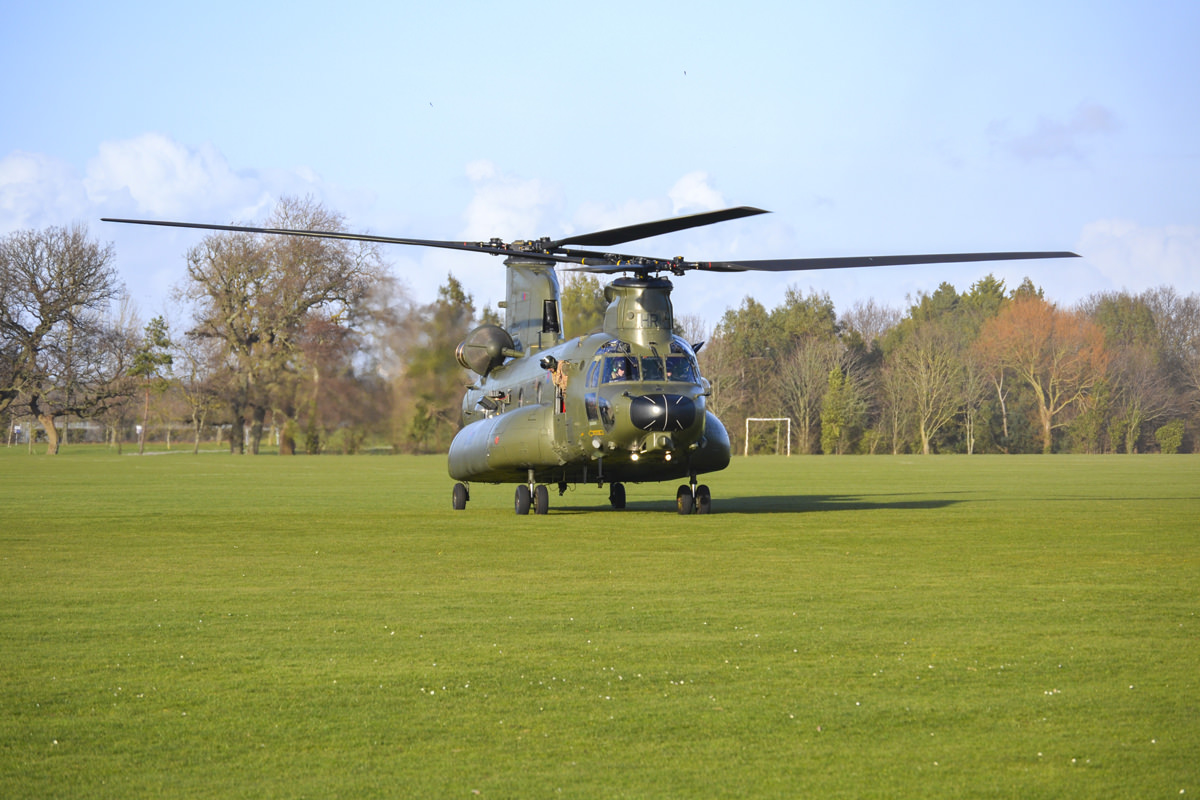 Troops heading back the helicopter after helping out the islanders.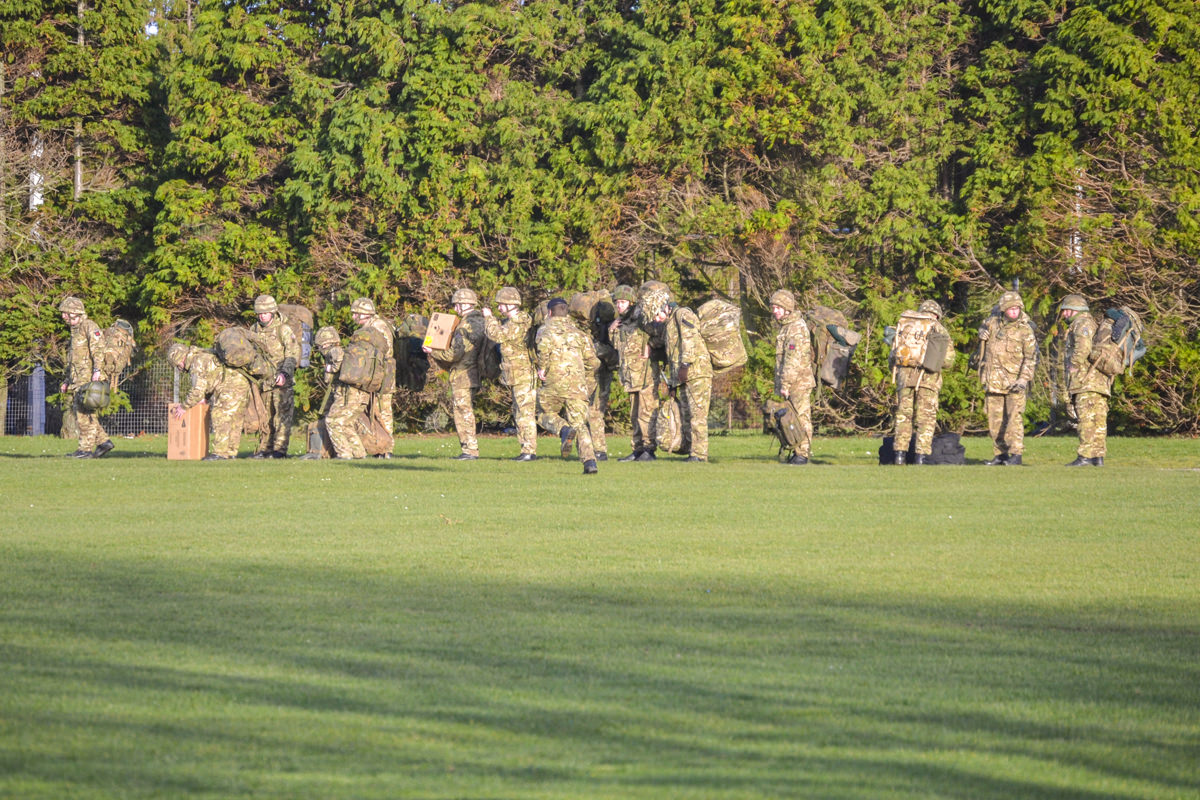 The Chinook from the front.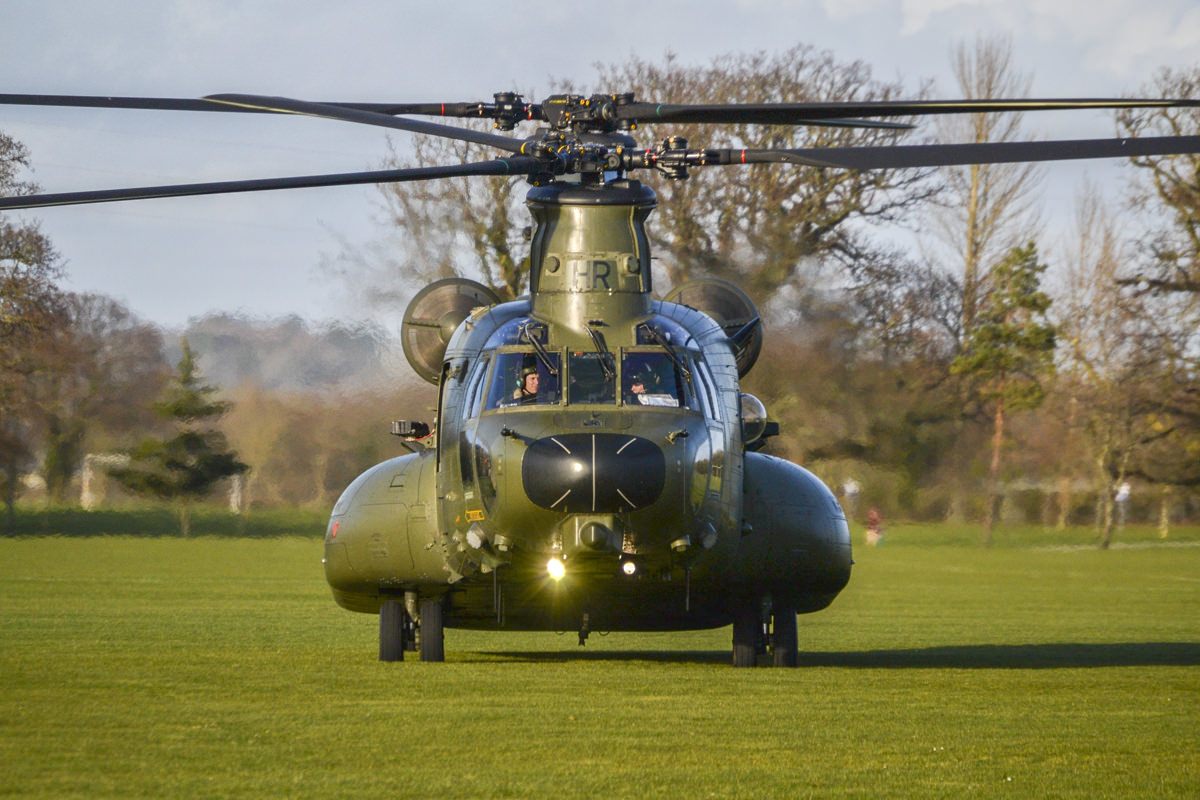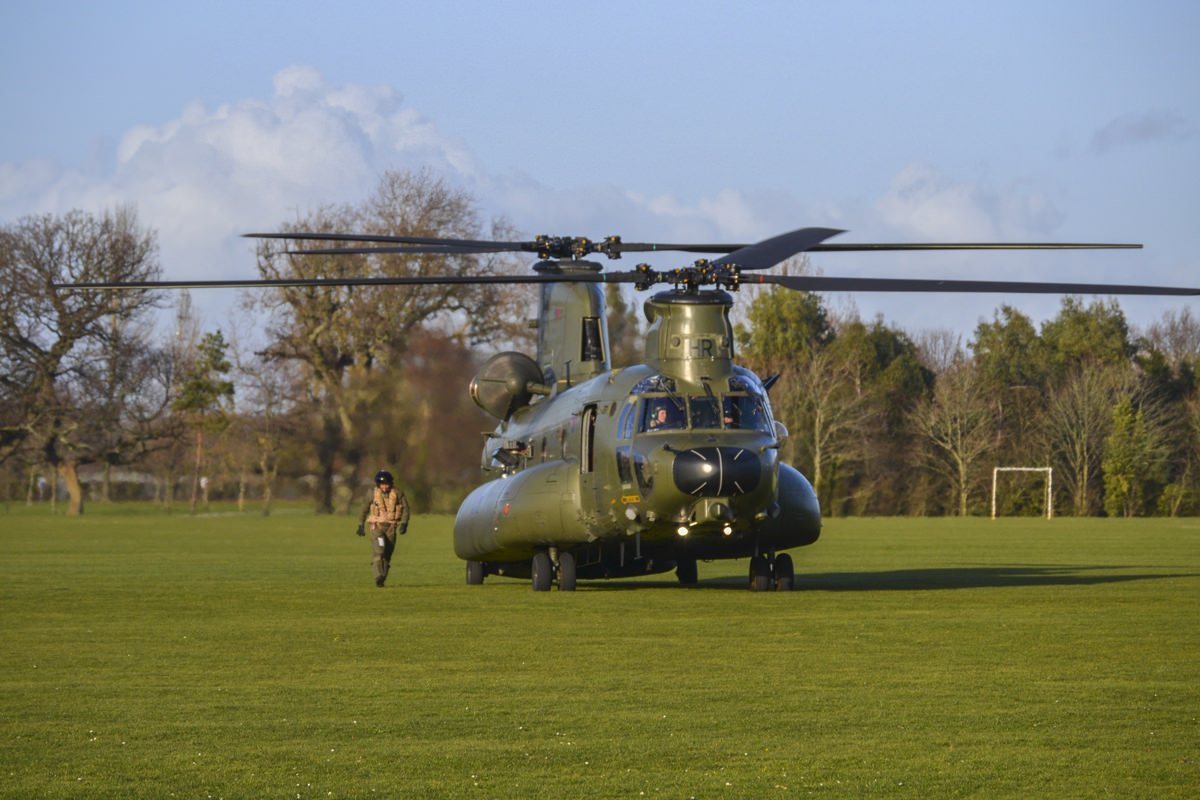 The Chinook took off at roughly 16.05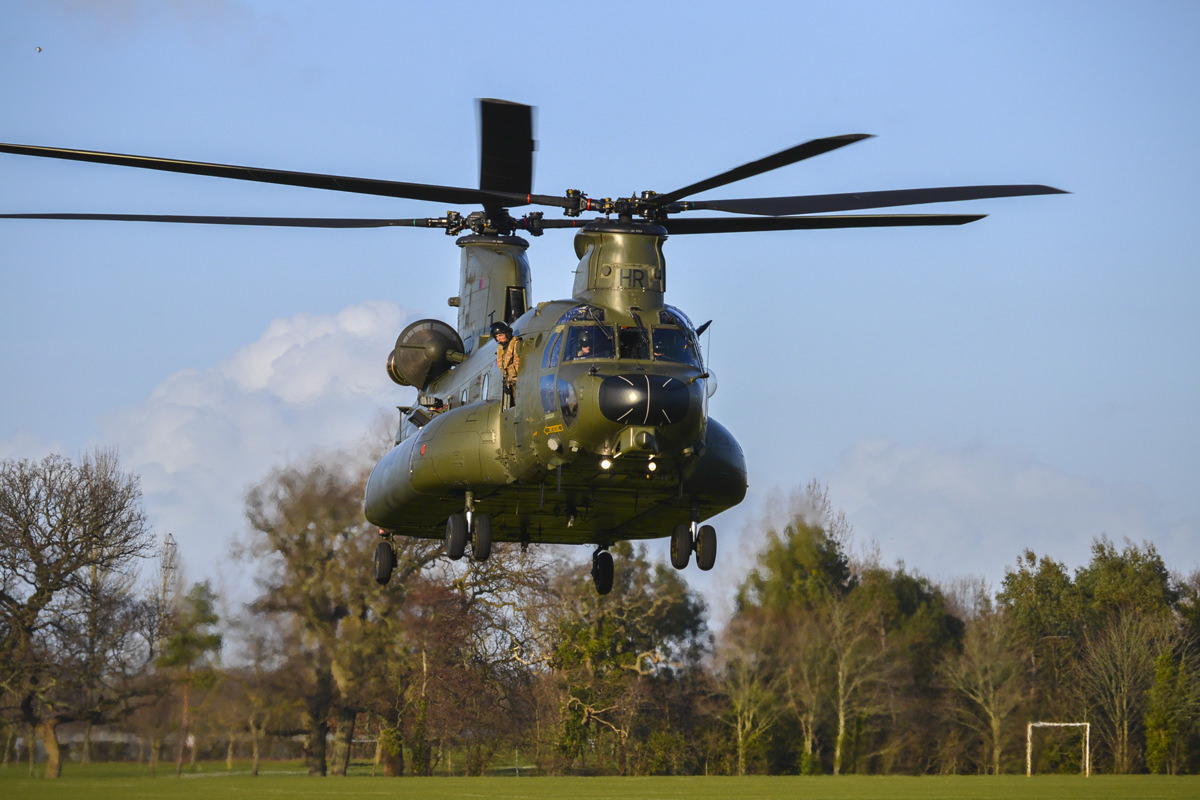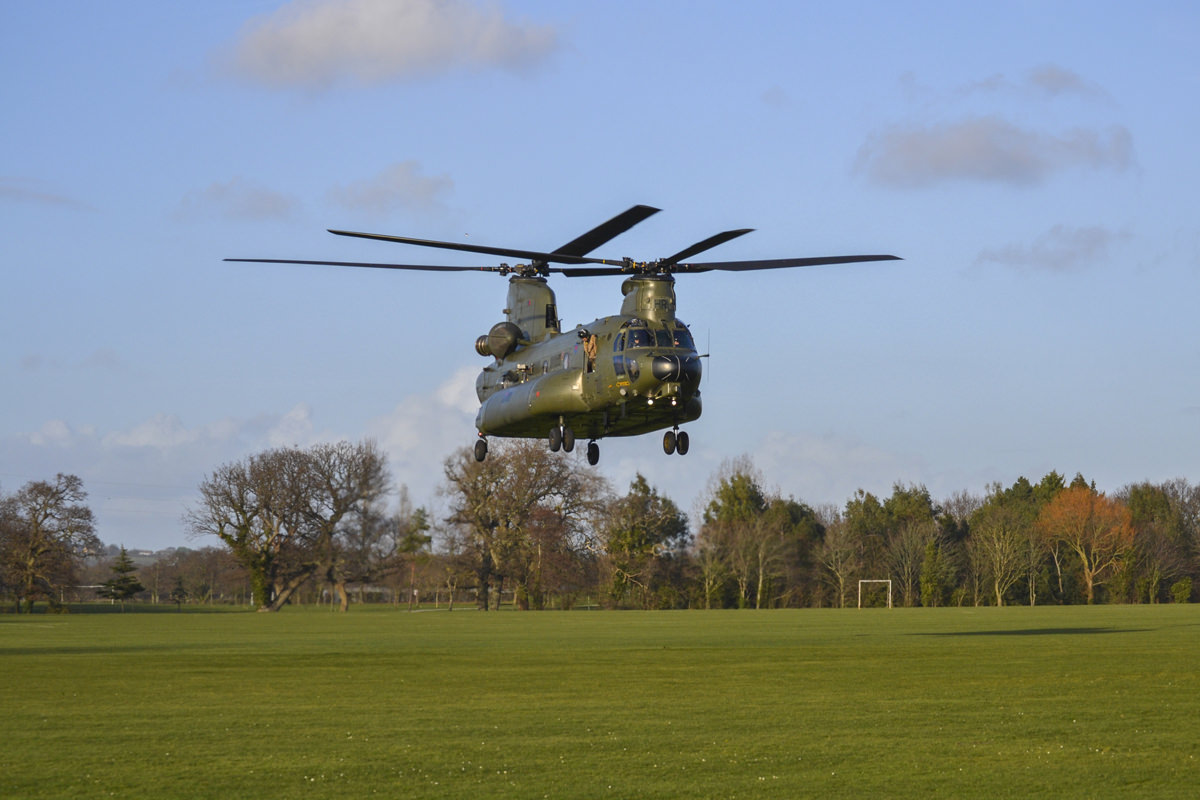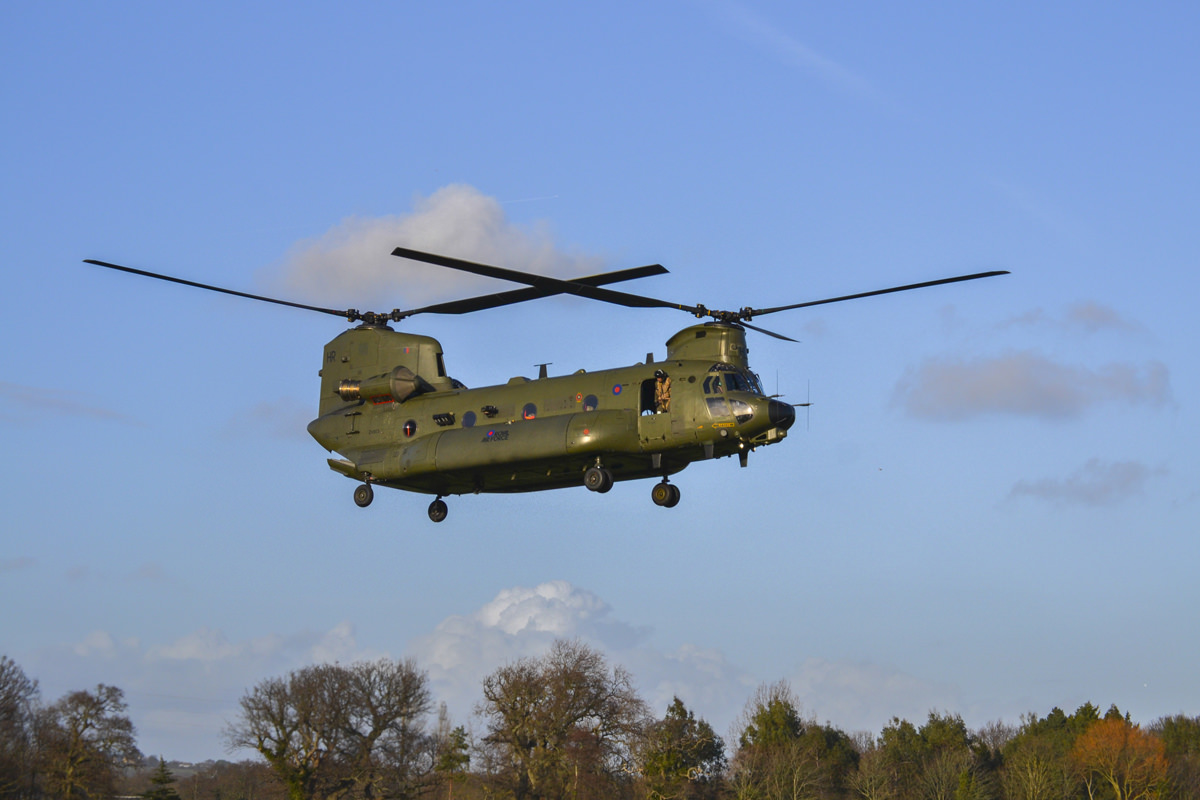 The guy are the rear of the helicopter gave everyone watching a big wave before going back to the mainland.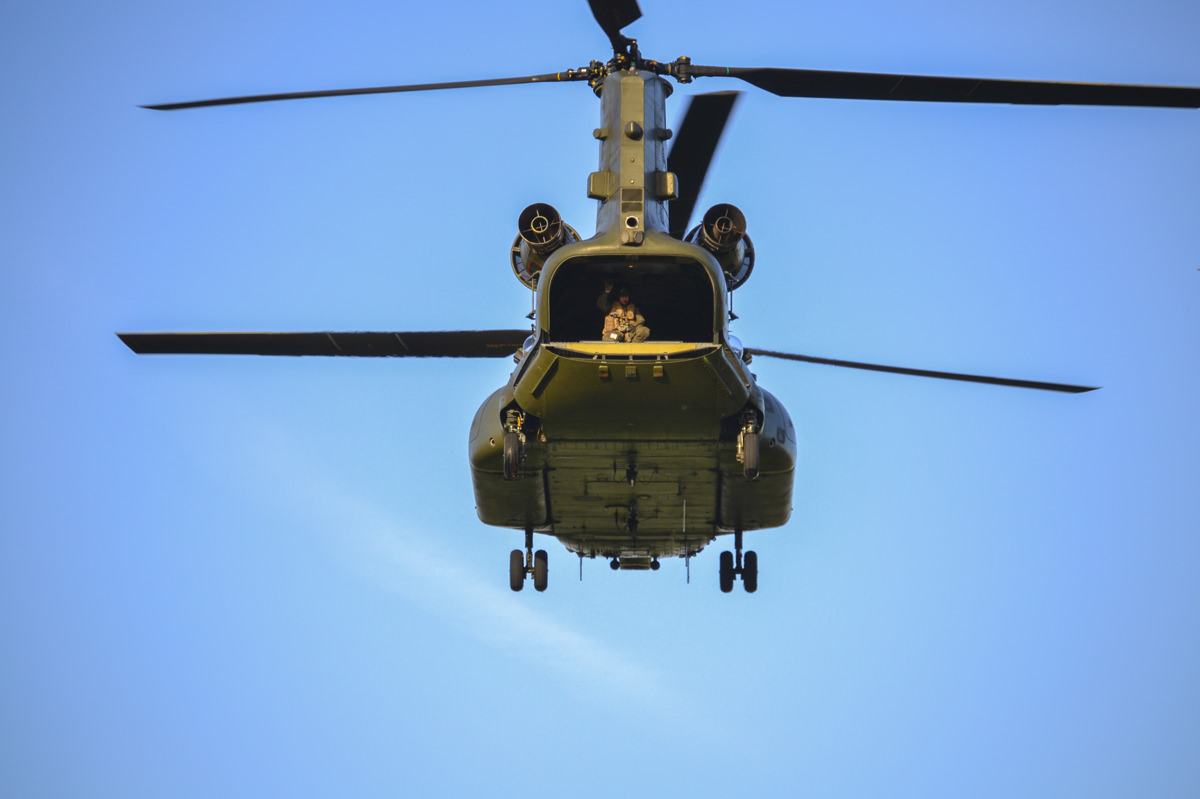 The Army vehicles were not airlifted from the island like they were when they arrived, instead they left via ferry to return back the the mainland.